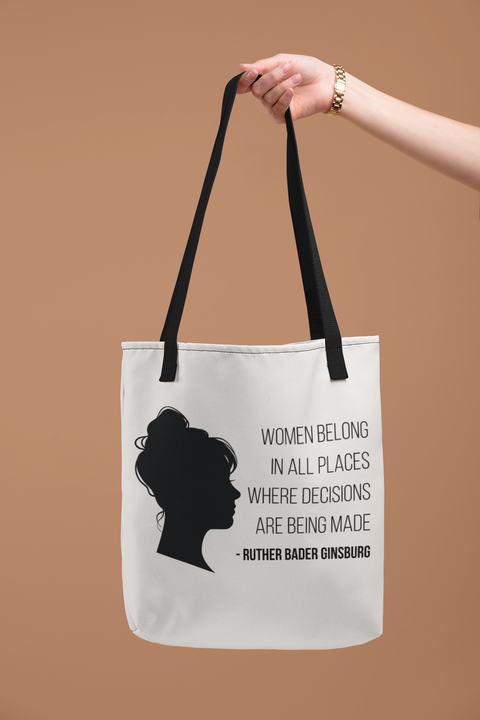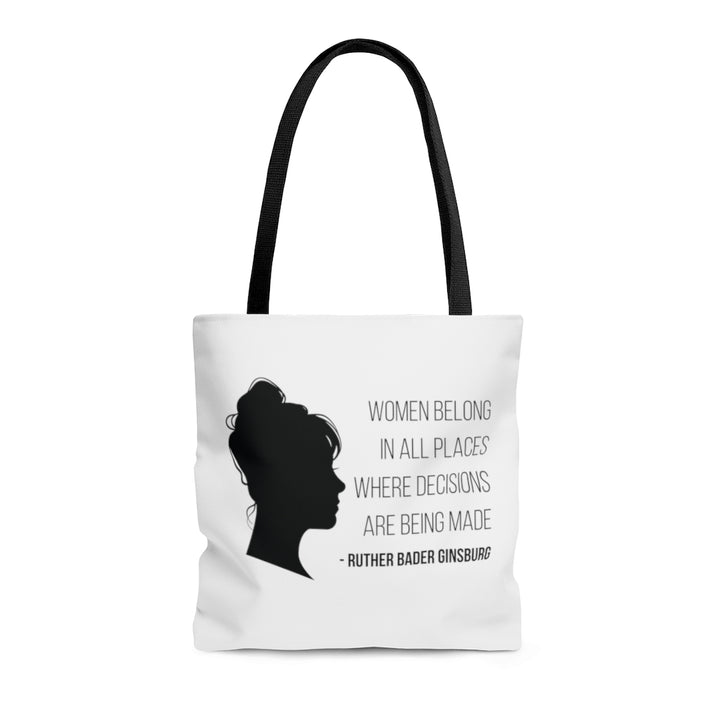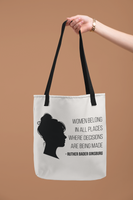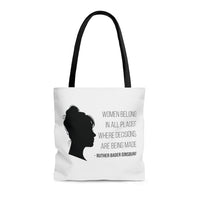 Overview
This practical, high-quality Tote Bag is available in three sizes. All over print provides comfort with style at the beach or out in town. Made from reliable materials, lasting for seasons.
.: 100% Polyester
.: Boxed corners
.: Black cotton handles
.: Black lining
.: NB! Size tolerance 0.75" (1.9 cm)
|   | Small | Medium | Large |
| --- | --- | --- | --- |
| Height, in | 12.99 | 16.02 | 17.99 |
| Length, in | 12.99 | 16.02 | 17.99 |
| Width, in | 0.31 | 0.31 | 0.31 |
| Handle height, in | 11.81 | 11.81 | 11.81 |
| Handle width, in | 1.00 | 1.00 | 1.00 |
HOW TO TAKE CARE OF YOUR TOTE BAG?

To wash and care for your EmPola Empire tote bag, you'll need a damp washcloth, cold water, and some soap. Wipe the tote in circular motions, working the stains out as you go. Rinse the washcloth free of any soap and work the soap out of the canvas. Once thoroughly cleaned, we recommend that your canvas tote bags be air dried.
You are exactly
where you need to be
Malala Yousafzai
"I raise up my voice – not so that I can shout, but so that those without a voice can be heard. … We cannot all succeed when half of us are held back."
- the world's youngest Nobel Peace Prize laureate (at 17 years old) having survived a Taliban attack on her school in Afghanistan.
The joy of being
a mother
Being a mother has a seemingly limitless number of meanings. A mother is a protector, a disciplinarian, and a confidante. A mother is a selfless, loving person who must forego many of her own wants and needs in order to provide for her children's wants and needs. A mother works hard to ensure that their child has the knowledge, skills, and abilities to succeed as a competent human being. For some, being a mother is the most difficult and rewarding job they will ever have.
give your mother a gift she deserves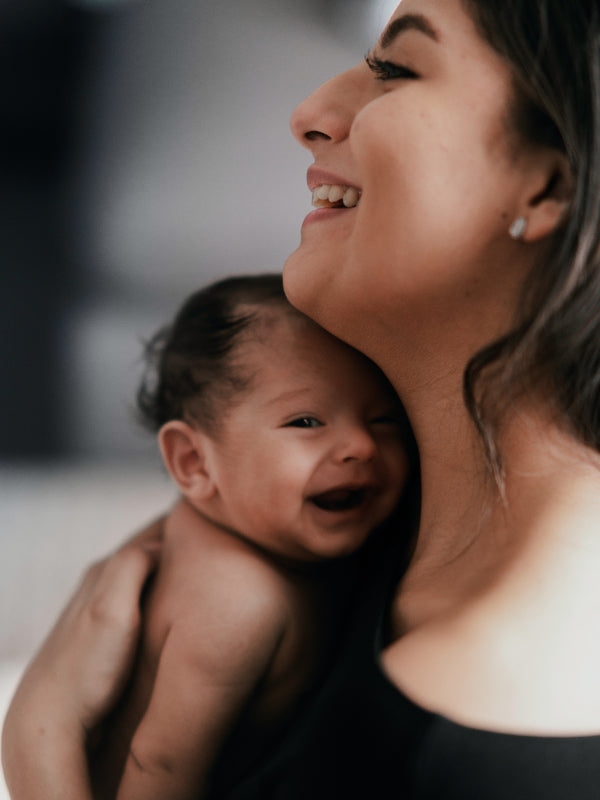 or, you may be a
successful career woman
In the last decade, the number of women-owned businesses in the United States has increased by 58 percent. While this figure is encouraging, the challenges that women face in their efforts to break through the metaphorical glass ceiling remain very real today. With this in mind, the definition of success for women in business shifts from closing a profitable sale or receiving a promotion to simply being given the same opportunities to succeed as their male counterparts.

Whether starting a business from the ground up or joining an existing organization, the need for gender equality in leadership roles is still a topic of discussion across industries.
Break the norm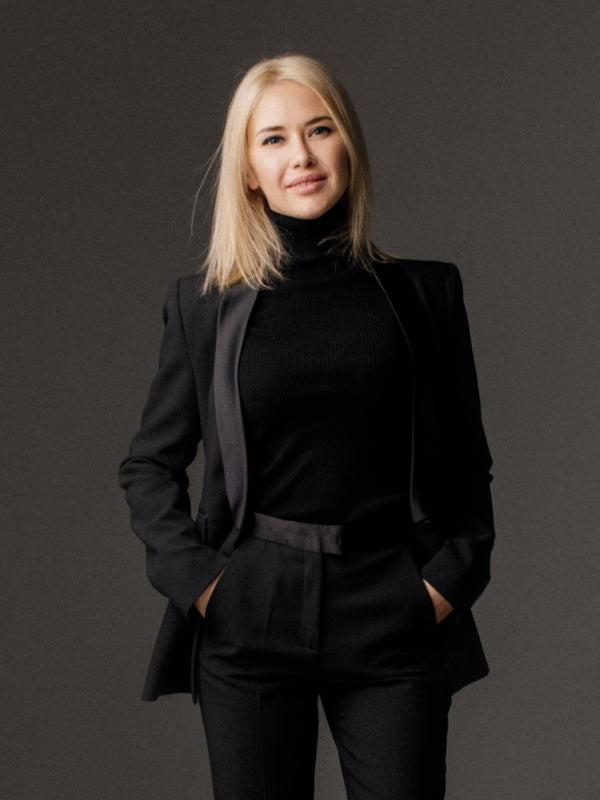 Oprah winfrey on

The Power of Women
Eleanor Roosevelt
"A woman is like a teabag; you never know how strong it is until it's in hot water."
-Championing women's rights for decades where she tirelessly worked to improve education access for women through establishing the She-She-She Camps to support homeless women. She was also the longest-serving first lady of the US.